Discover just how much Brighton has to offer.
Get to know the neighbourhoods of Brighton and see how the community has everything you need to live your best life. Brighton's connected pathway system makes it easy to get around the community, so no matter what neighbourhood you choose, everything you need is just around the corner.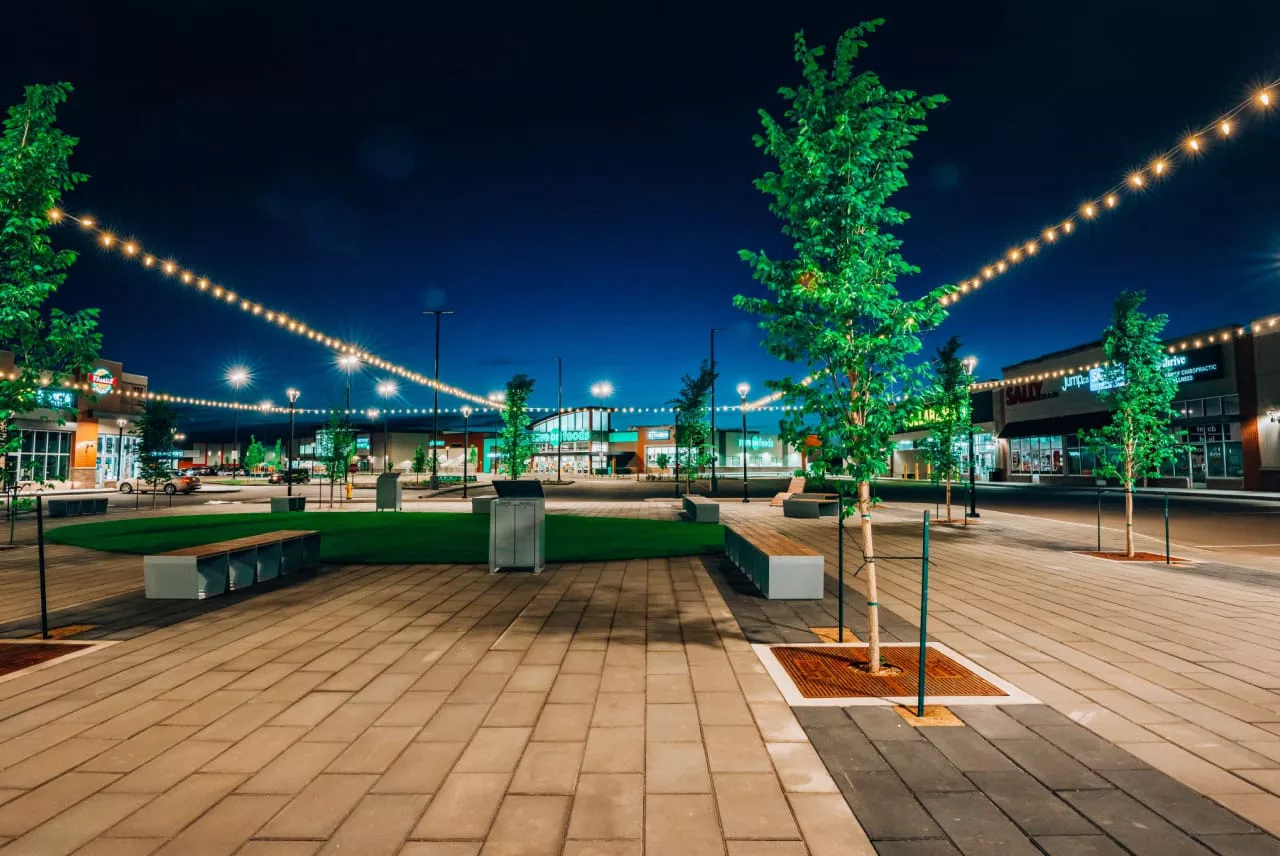 Market Square.
Check off the items on your to-do list then share a coffee with a friend in the Market Square. Community events will bring this space to life all year long.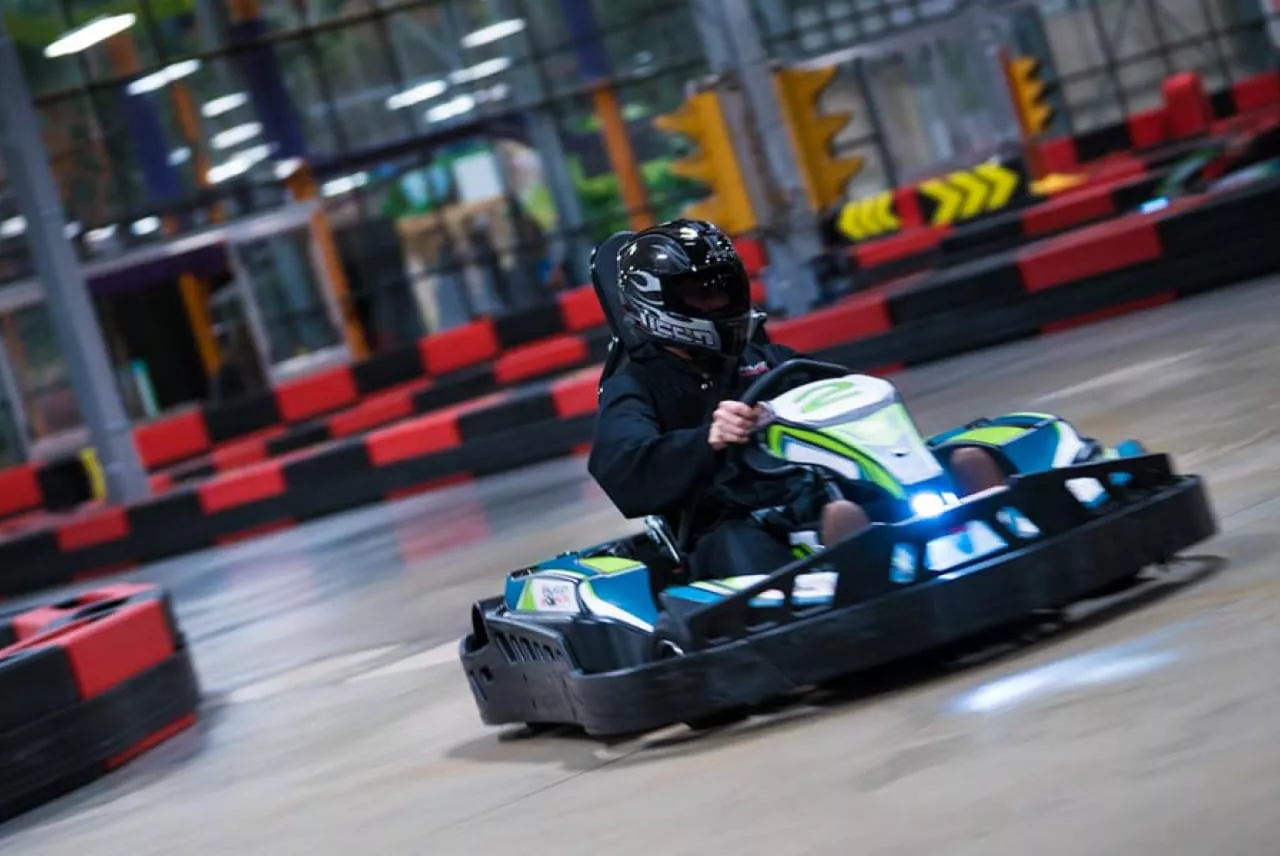 Made for family fun!
Whether your family loves go-karts and bowling, going to the movies, or home projects, Wilson's Lifestyle Centre, Stoked Centre, and Landmark Cinemas will keep you busy and entertained.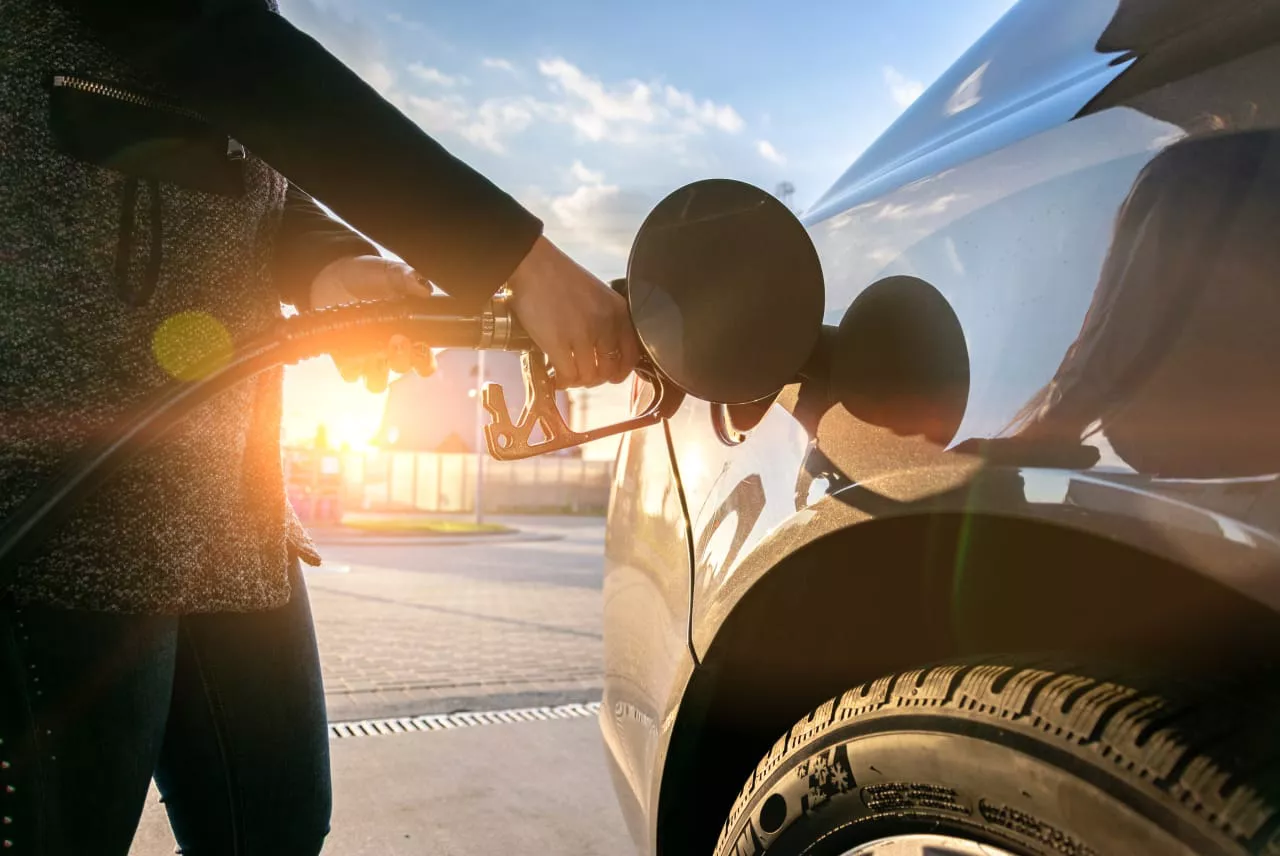 Everyday conveniences.
Your time is precious. Fill up the tank, grab your groceries, and pick up a bottle of wine in one fell swoop. No more running around town for those little things.
Good food = good mood.
Let someone else do the cooking. From sit down to take out and everything in between, Brighton Marketplace has your cravings covered.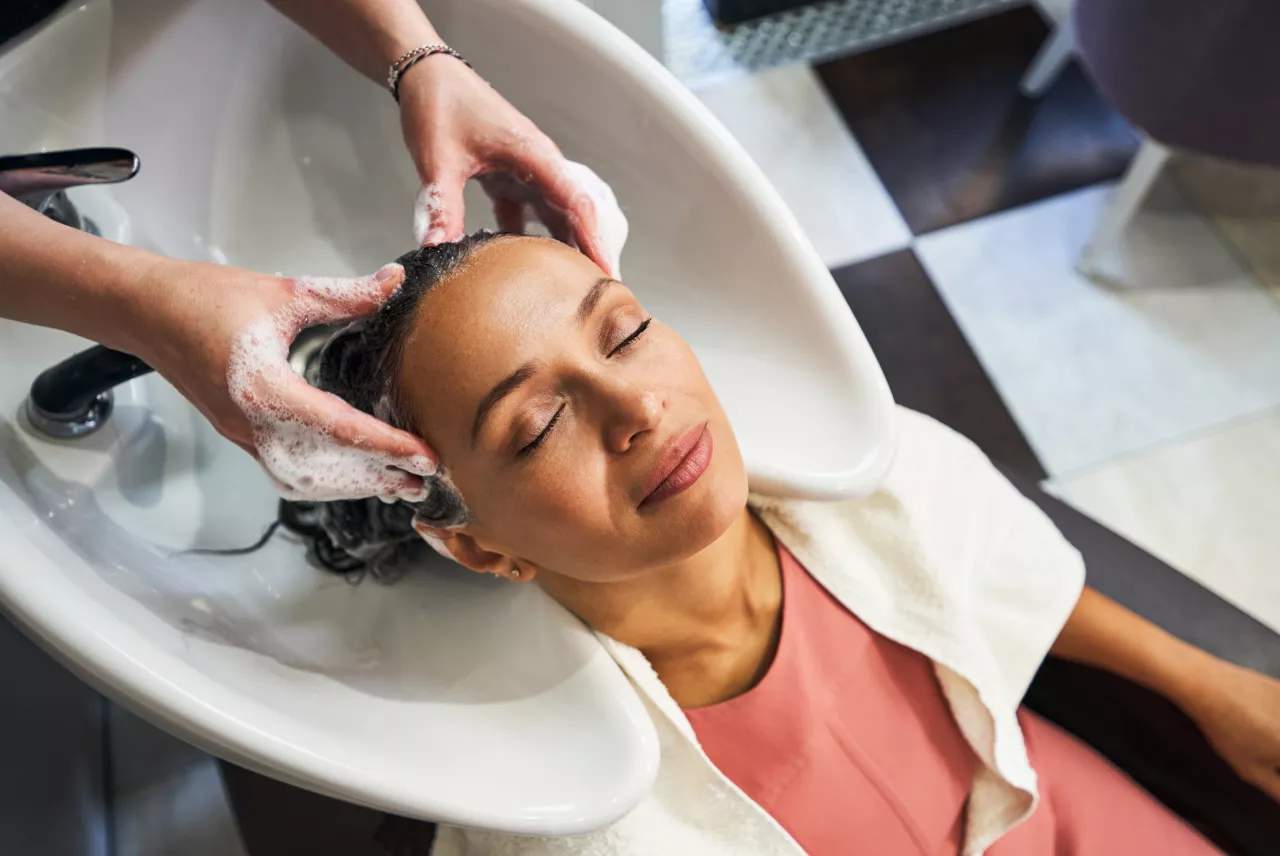 The services you want.
We designed Brighton Marketplace with your whole life in mind. A fitness centre, local credit union, and nail salon mean you can take care of your family, your life and yourself.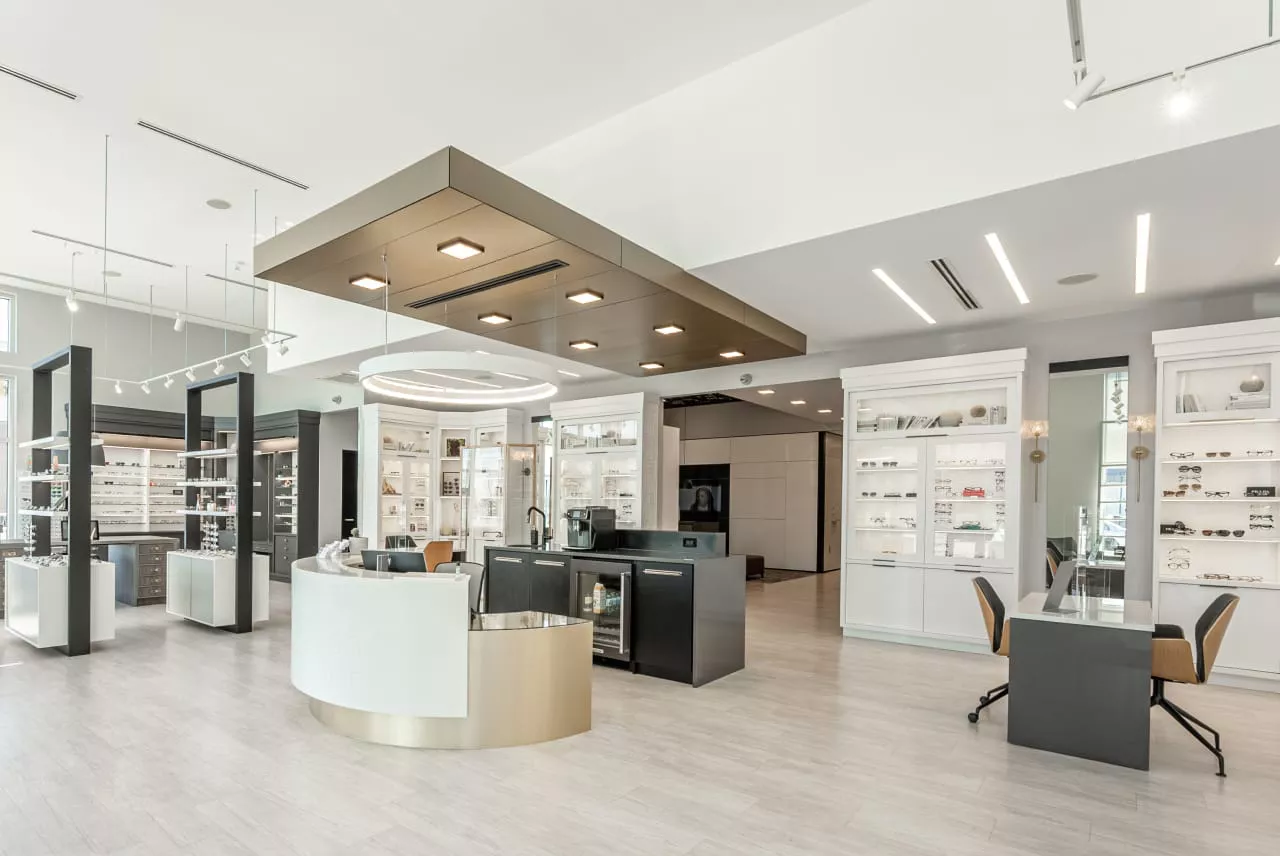 Live well.
Whether you need to pick up your prescription, get your teeth cleaned, have your eyes checked or visit the chiro, the Marketplace centralises your health and wellness needs.
Retail therapy ▸ Retail therapy ▸ Retail therapy ▸
Retail therapy ▸ Retail therapy ▸ Retail therapy ▸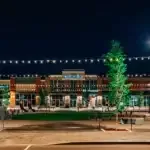 Marketplace
Brighton Marketplace is where convenience, amenities, and adventure meet. Home to your everyday conveniences, health and wellness services, great restaurants and entertainment for the entire family.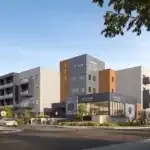 Village Centre
Brighton's Village Centre will be a vibrant destination for living, working and community events. Home to retail shopping, office buildings, and medium-density apartments and townhouses, this central hub will have a distinct identity and strong sense of arrival.
Leasing Opportunities.
Want to join the incredible retailers already here? Limited leasing opportunities are available in Brighton's popular retail centres.
AVAILABILITIES
Spaces to enjoy ▸ Spaces to enjoy ▸ Spaces to enjoy ▸
Spaces to enjoy ▸ Spaces to enjoy ▸ Spaces to enjoy ▸
BEYOND THE BACKYARD.
Where you live is about more than just the four walls around you, it's about the community spaces that surround you as well. The parks, plazas and playgrounds that provide opportunities for socialization, physical activity, and a sense of belonging are just as important as the spaces within your home. The design of Brighton recognizes the importance of both indoor and outdoor spaces for the well-being and happiness of residents.
Amphitheatre
Splash Park
Boardwalk Lookout
Pond Pavilions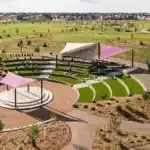 Amphitheatre
Whether you're an aspiring musician looking for a casual audience, or setting up some entertainment for a children's party, what's better than having your own personal outdoor venue just down the street?
Looking to host an event in Brighton?
Make the most of your 'extended backyard' and host your next event in the community! Use our online bookings portal to reserve the Brighton Amphitheatre or Brighton Marketplace Plaza.
BOOK AN EVENT
Learn everyday ▸ Learn everyday ▸ Learn everyday ▸
Learn everyday ▸ Learn everyday ▸ Learn everyday ▸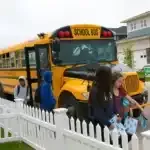 Schools
With centrally-located future elementary school sites connected into Core Park, and future joint-use high school and leisure centre site in the adjacent Holmwood sector, growing up in Brighton will soon mean neighbourhood kids can walk to school instead of being driven, and recesses and lunches can be spent in the park or by the water instead of on their phones.
Until Saskatoon Public Schools and Greater Saskatoon Catholic Schools announce final timing for construction of the local schools, Brighton residents will have children bussed to nearby designated schools.
Be close to what matters most.
ALL WITHIN REACH.
Brighton was thoughtfully designed to safely and easily connect residents with each other, with nature, and with the community's many amenities. Accessing the greater Saskatoon area is an easy commute, making all of life's essentials within reach when you live in Brighton.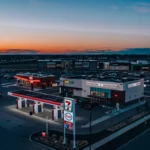 Connecting you to the places and people that matter most.
The roads and pathways in Brighton were designed to put life at your fingertips. Sometimes you're in a hurry. Sometimes you want to slow down. By foot or by car, a trip to the store, a stroll on the boardwalk, or a neighbour pop-by are just minutes away.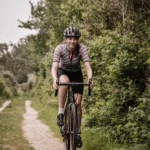 Safe and easy, no matter how you get there.
Dedicated lanes for cyclists, pedestrians, motorists and public transit mean that, no matter your mode of transportation, you'll have space to move safely while you get where you need to go. It's all a part of moving Brighton to the fast lane of progress and connectivity.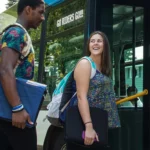 When you're connected, you'll go places.
Brighton-ites are proud Saskatoonians. Brighton flows right into our beloved city and all it has to offer. College Drive and the North Commuter Parkway via McOrmond Drive allow for efficient driving in and out of Brighton. Planned public transit lines will make your commute that much more seamless.
Connected to the City.
4 mins
Catch a game at Sasktel Sports Centre
5 mins
Wildwood Golf Course
6 mins
University of Saskatchewan
9 mins
Forestry Farm Park & Zoo
12 mins
Downtown Saskatoon
Naturally ambitious.
Discover the fun and natural beauty that Brighton has to offer with diverse natural spaces to explore and some of Saskatoon's most imaginative playgrounds.
PARKS AND NATURE